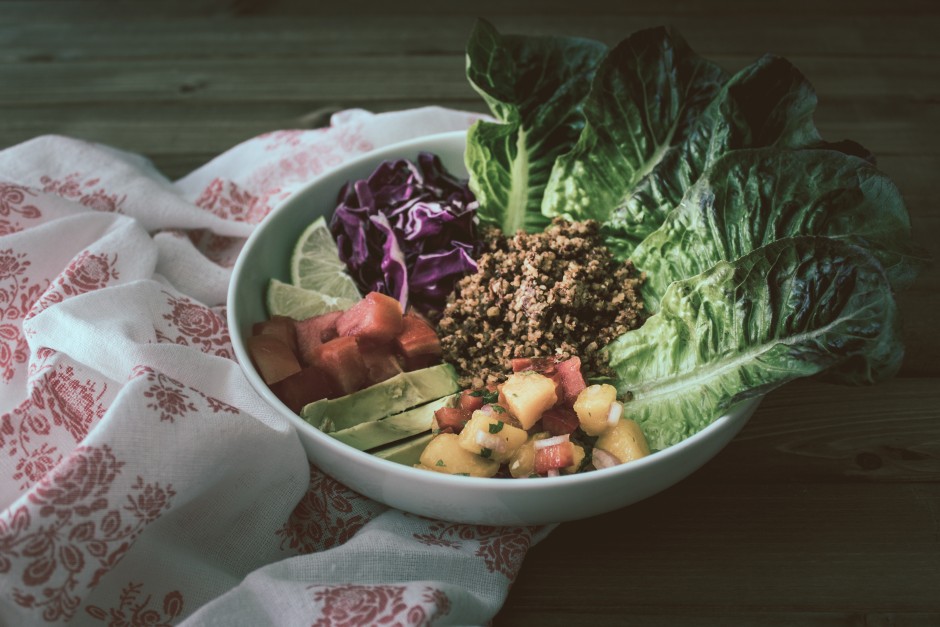 It's Meatless Monday, yo!  Now that summer is officially here, I'm ready to fully embrace meals that require no cooking, baking, roasting etc.  When it's 95 degrees outside, the last thing I want to do is introduce additional heat into my home. With farmer's markets in full swing, it is easy to get ingredients at their peak freshness.  Summer's seasonal produce requires very little preparation, processing, and altering simply because it is awesome on it's own. And, I'll be honest, I get a little lazy in the kitchen when the sun is shining. 
Last night I made this taco "meat" at the request of my husband, who is a carnivore.  Just a few ingredients and a food processor or blender are all you need. The secret ingredients?  Nothing exotic or processed, just walnuts and sun dried tomatoes.  I like to make heaps of this "meat" and keep it in the fridge for a few days so I can have it in salads, tacos, burritos, by the spoonful…
Check it out.

Meatless Monday: Vegan Taco Meat with Walnuts + Sun Dried Tomatoes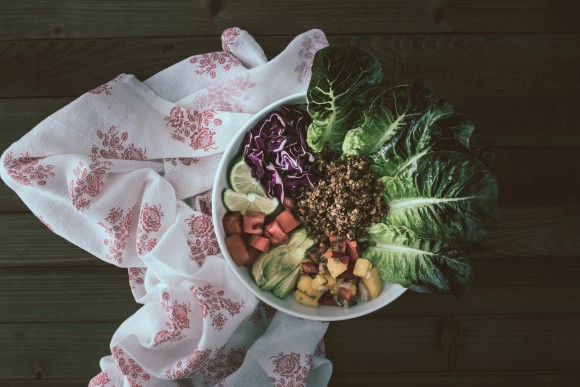 Ingredients
3 cups raw walnuts
1½ cup oil packed sun dried tomatoes, drained
1 Tablespoon tamari sauce
1½ teaspoon ground cumin
1 teaspoon garlic powder
1 teaspoon onion powder
1 Tablespoon chili powder
hefty pinch of red pepper flakes
pinch of salt (the tamari may be enough)
Instructions
Dump all the ingredients into a food processor
Pulse until crumbly (don't over do it, you don't want to end up with pate)
Done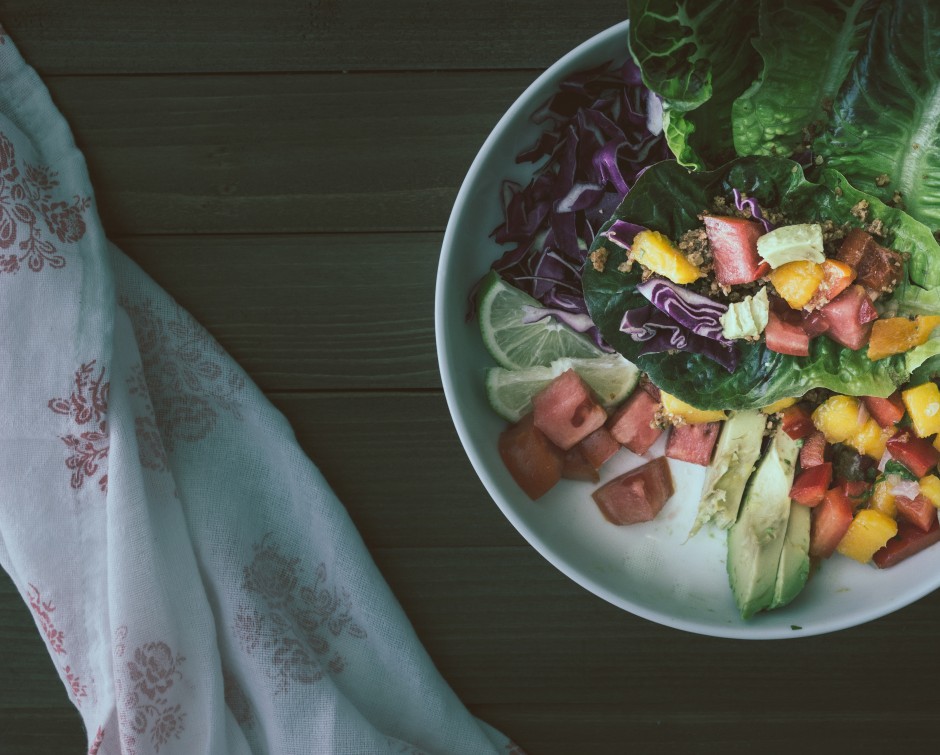 I made my tacos using lettuce leaves and threw together a little mango salsa (mango, red bell pepper, shallots, lime, cilantro) to top it off.  Add whatever garnishes you like, though I find the simpler the better, especially because the walnut meat is soooo flavorful. 
I hope you enjoy these as much as I do.
Love and light,
Renee
0