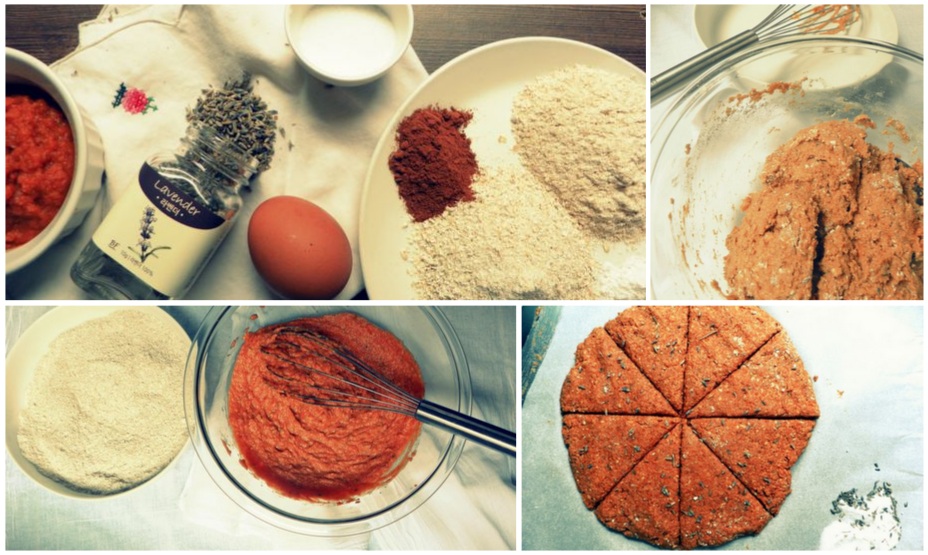 Who doesn't like scones? They can be sweet or savory and are oh so satisfying. I've always been a big fan, however the super rich buttery goodness always left me feeling weighed down and sluggish. Not how you want to feel after breakfast (or anytime of the day, for that matter) . I began to play around with ways to make scones healthier and equally as tasty. Lots of trial and error brought me to creating this sweet little gem.
You might think combining pumpkin and lavender is a bit odd but the potent aromatic and flavoring properties of lavender, and the earthy richness of the pumpkin, make a heavenly duo. You can't help but feel a little fancy when you eat these. While they aren't as crumbly as the traditional version, I can almost guarantee you won't miss it at all once you give these scones a try. The inclusion of pumpkin allowed me to cut back significantly on the amount of fat needed to keep the scones together.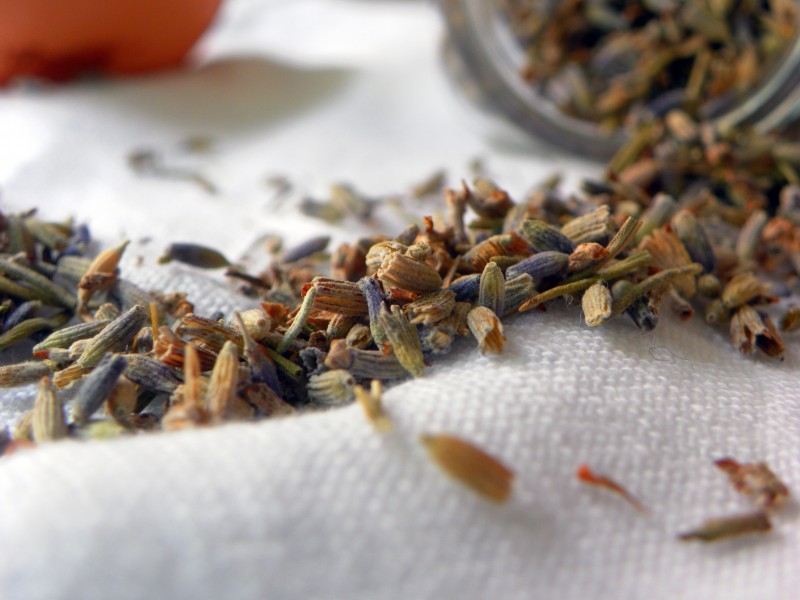 Lavender reminds me of all things wonderful. Spa days, infused honey, lavender lady grey tea, herbes de provence…even my yoga mat spray is scented with lavender. Place a honey bee apiary next to a lavender field and you will end up with lavender-infused liquid gold. The lavandula plant is highly versatile. From aromatherapy applications, to perfumes, to cake decorations, to culinary uses. The word "lavender" is derived from the Latin lavare, "to wash" so it's no wonder the blossoms are often added to natural soaps.
When enjoyed as tea or used as a culinary herb, lavender boasts both anti-inflammatory and antiseptic properties. It has demonstrated possible benefits for those suffering from anxiety, depression, migraines, irritability, exhaustion, and bronchial complications. It is believed that lavender can also relax spasms and aid in digestion. Furthermore, the essential oil of lavender contains perillyl alcohol which has possible anti-tumor and anti-leukemia effects. Can it get any better?*
*In some people, lavender oil is an allergen when applied topically and may increase photosensitivity.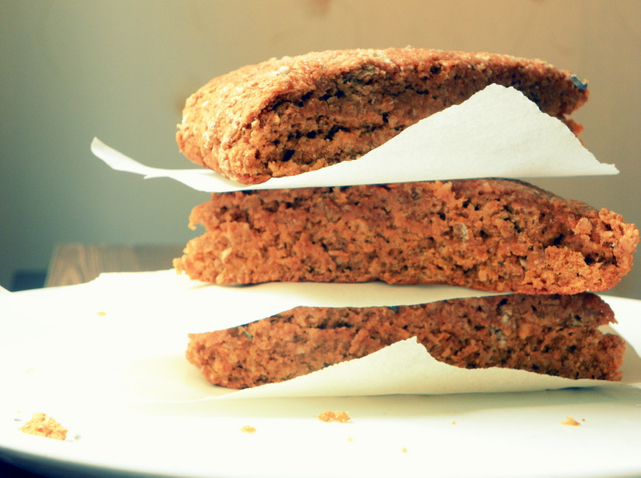 Pumpkin and Lavender Scones
2 Tablespoons ghee (clarified butter) or coconut oil

1/3 cup coconut sugar (plus a little extra for sprinkling)
1 teaspoon salt
1 organic egg
1 cup cooked pumpkin (I used canned, but you could use fresh. Cooked, mashed sweet potato is great too. Organic if possible.)
1 cup organic whole wheat flour*
1 cup organic oat flour* (I grind my own in my Omega J8004 juicer, which I LOVE)
2 teaspoons baking powder
1 teaspoon cinnamon
1 rounded teaspoon dried lavender flowers (plus a little extra for sprinkling)
Yield: 8 scones
*I rarely use whole wheat flour when I bake (the only flour I usually use is oat flour, sometimes coconut) but I like mixing half whole wheat flour with the oat flour because it gives the scones a better consistency. Oat flour alone makes them too, well, "oatmeal-ly" (imagine that) and whole wheat alone, to me, doesn't have a pleasant flavor. Gluten-free folks can use all oat flour if they want (make sure it's certified gluten-free).
Pre-heat oven to 400F/204C.
If you have a mortar and pestle, now's the time to bring it out. Add lavender and coconut sugar and crush to release some of the lavender's oils into the sugar. If you don't have a mortar and pestle, just mix in a small bowl and try to crush the flowers a little.
In a large bowl, whisk ghee a little to smooth out it's consistency (it won't whip up like regular butter but don't worry). Add coconut sugar with lavender; continue to whisk. Beat in the egg, followed by the pumpkin.
In a medium bowl, mix together the oat flour, whole wheat flour, baking powder, salt, and cinnamon.
Carefully add the dry ingredients to the wet. Only mix to combine (do NOT over mix or they will be tough).
Line a sheet pan with parchment paper and pour the dough onto the paper. Gently flatten out the dough with your fingertips into a round, 1 inch thick disk (you may dust with a little flour if too sticky). Sprinkle any left over coconut sugar and lavender on top (optional). Carefully cut the disk into eight even slices (don't worry about separating them, that will happen after baking).
Bake on the middle rack for 15-17 minutes or until an inserted toothpick comes out clean. Let cool at least 15 minutes before separating the scones.

These wholesome scones are loaded with good-for-you ingredients so go ahead, have another.
0