There is something so satisfying about scooping up a massive glob of hummus on a just-barely-large-enough salted pita chip. Or how about dipping pretzel sticks into a pool of tangy, yellow Dijon. Or maybe some blue tortilla chips into killer guac. Multiple dipping sauce choices? Even better! We love to use our food to scoop, dunk, dip, and shovel. More importantly, we love being able to eat the vehicle along with its delivery of gooey goodness. When I was a kid, one of my favorite snacks was apple slices dipped in those little individual caramel cups. Seeing as caramel sauce basically turns the apple into candy, it is no wonder that I always felt a sugar crash shortly after. But wait! This simple four ingredient mango and date dip is not just a great alternative, I think it actually tastes better! And while this dip certainly contains plenty of naturally occurring sugar, the other nutritional benefits of the raw ingredients makes it totally nourishing and delightful.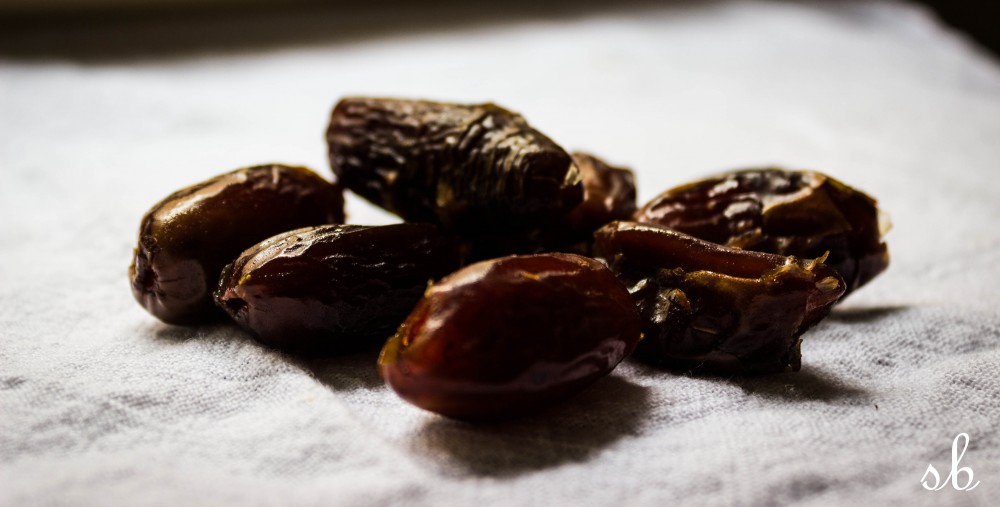 The base of this dip is dried dates. Now, dates may not be the prettiest little nuggets but I promise you, their flavor and versatility is awesome. I used pitted Deglet Noor dates because that is all I have available to me currently but the Medjool or Halawy varieties would be divine. Commonly described as nature's candy, dried dates have a concentrated, naturally occurring sweetness that can satisfy just about anybody's sugar cravings. The specific fiber dates have is beta-d-glucan, which is helpful in lowering cholesterol levels and regulating blood sugar. B vitamins, copper, iron, potassium, and magnesium are also richly abundant in dates. Dates can be eaten fresh, slightly sun-dried (while still on the tree), semidry (usually Deglet Noors) and completely dry (known as the Bread date). Fresh and slightly sun-dried dates are good sources of vitamin C, however the drying process does significantly decrease this vitamin. The semidry and completely dry dates are the sweetest and are most often eaten alone as quick snacks. Dates make a great base for all natural fruit bars, pie and tart crusts. Throw a few into a smoothie for a subtle, toasty, warm, caramelly sweetness.
The next main ingredient is much more colorful; mango. This luscious fruit, native to India, makes up 50% of the world's trade in tropical fruits. It is a cashew relative and has a large, fibrous pit that you have to navigate around. Mango is a great source of vitamin C, vitamin B6 (water soluble and needed for several metabolic functions in the human body), potassium, and antioxidants. There are many ways to cut and peel a mango, depending on what your intended application is. The easiest way to simply eat it plain is to cut the stem end off, peel the mango, and shove a popsicle stick into it and eat it like a fudgesicle. For other uses, I will show you how I typically slice a mango.
Mango + Date Dip
25-30 dried dates

1/2 ripe, room temperature mango
1/2 teaspoon vanilla extract or the seeds of 1/2 a vanilla bean
2-4 Tablespoons plain coconut water
Yield: about 1 generous cup
Peel and slice the mango, removing the pit. Cut into cubes.





Place dates, mango, vanilla and 2 Tablespoons of coconut water into a small, deep bowl and use an immersion hand blender (stick blender). If you don't have a hand blender, you could use a high speed blender or a petite food processor. Puree the mixture, adding more coconut water as needed. The final result should be creamy, fluffy and free of fruit chunks. You can add more or less dates, depending on how sweet you want it. I find that the more dates I use, the more fluffy and frosting-like the dip is, which I love. I also prefer to use an immersion hand blender because I find that with a regular blender, it is hard to get all the mixture out and it can be difficult to clean. But if that is all you have, go for it!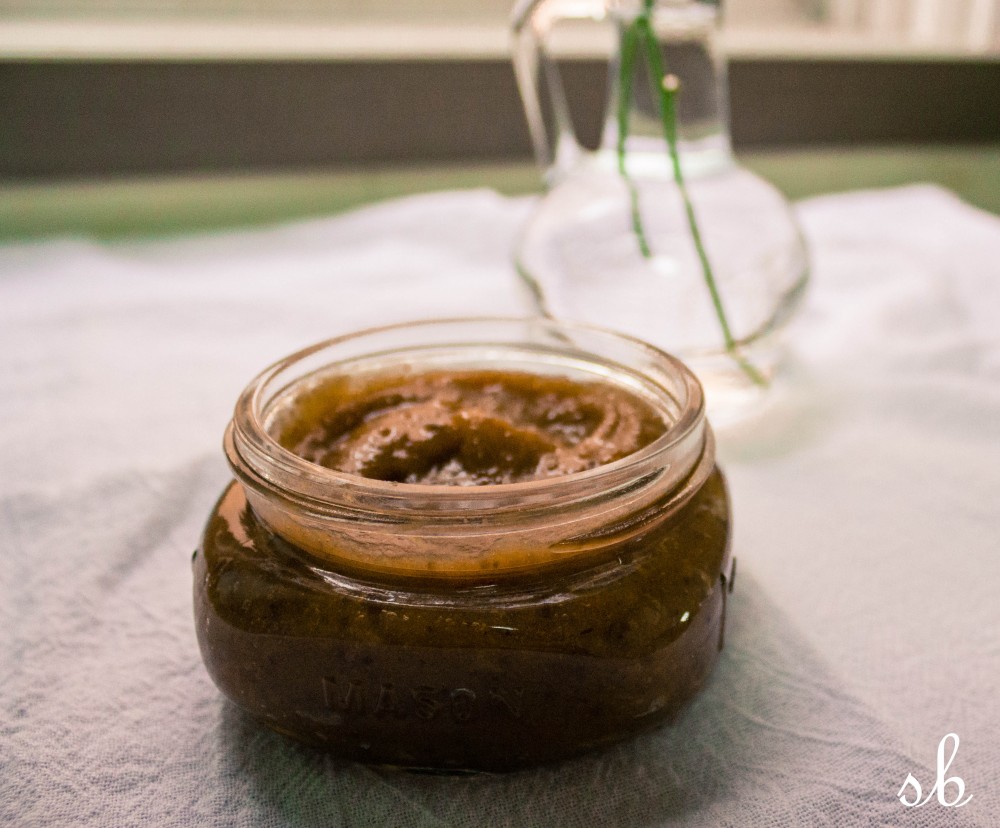 My favorite way to enjoy this dip is on sliced apples (unbelievable) but there are many other ways too. Use it as a topping for banana ice-cream, swirled into oatmeal or a warm quinoa porridge (that was this morning's breakfast!), on pancakes, and even on celery, to name a few. Instead of mangoes, you could try a small banana, a peach, or even a persimmon when they are in season come late October. This creation may taste decadent and naughty but it is a super healthy way to satisfy your sweet tooth and make your day a little more luscious.
Related articles across the web
0