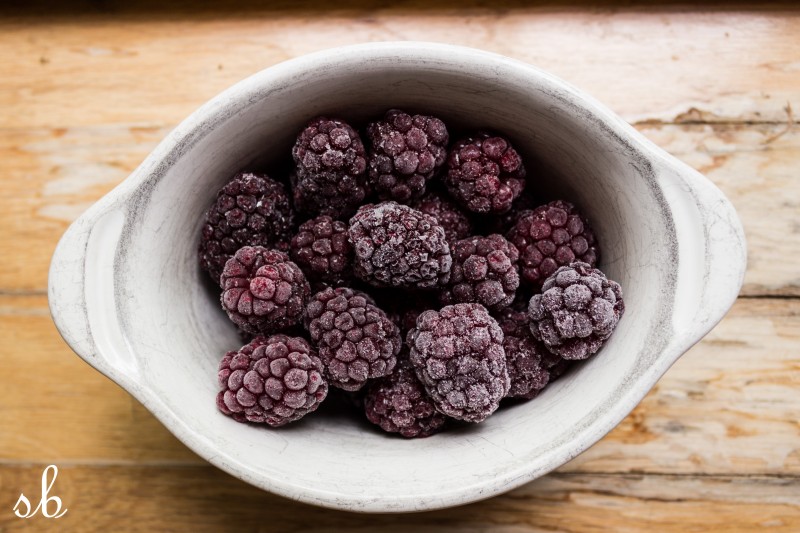 About a week and a half ago I made the move back to Colorado from Korea. Two humans and two dogs, flying in cabin, for 10+ hours was actually pretty entertaining, in a good way. Unfortunately, my husband had to return to Korea to finish up work before our next move. So even though my time here in my home state is only temporary (next stop, Baltimore/DC) I plan to take full advantage of the markets and basically exploit the bounty of Colorado summer.
I certainly had a unique and memorable experience living in East Asia but, I have to say, being back in the States in time for summer in Colorado reminds me of why this state is so wonderful. Palisade peaches, baby beets, Bing cherries, plums… True, Colorado's growing season is relatively short but when the weather is right, farmer's markets are bursting with quality, organic, and local ingredients. Which brings me to the star of this post…. berries.
I was reluctant to share this little creation because deep down, I am a selfish soul. Alas, generosity got the better of me and I decided to enlighten you all with my super quick, super easy, healthy summer-time crumble/cobbler/lazy-person-pie for one. The bowl I use could easily accommodate two servings but who has time to share. I don't. I chose to feature a blackberry variety (the name escapes me…) for this recipe but you could use any fresh or frozen berries, peaches, or nectarines you like. This is great for breakfast, brunch, dessert, or a midnight snack. We all know berries are loaded with antioxidants and, while they are pure perfection on their own, this recipe provides just another way we can enjoy their health-enhancing goodness. To further sweeten the deal, I transformed the traditional buttery-sweet crumble topping into something that is actually good for you.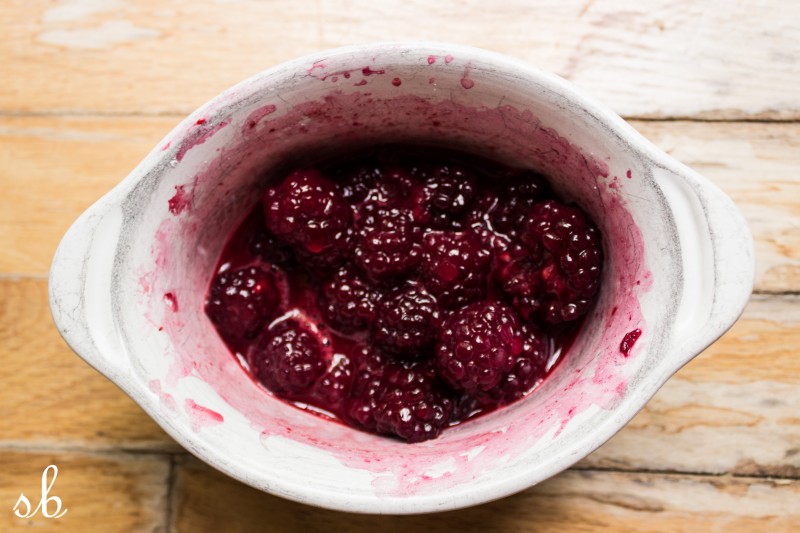 Berry Crumble for One
Filling
1 cup fresh or frozen berries
½-1 teaspoon arrow root powder or tapioca powder (or cornstarch)
A bit of sweetener if berries are tart (stevia, maple syrup, raw honey, coconut palm sugar etc.)
Topping
1 pouch plain oats (about 1/3 cup) – I used quick-cooking steel cut oats but regular rolled oats are even better. If using rolled oats, you may need to grind half of them in a blender to speed up the cooking time.)
½ teaspoon ground cinnamon
1-2 Tablespoons sweetener of choice (If using honey, maple syrup, brown rice syrup etc., reduce the amount of milk. The amount of sweetener you use depends on how sweet you like the crumble!)
Pinch of sea salt
½ teaspoon baking powder
1 teaspoon cold butter/ghee/coconut oil (do NOT skip the fat!)
1 Tablespoon milk (almond, soy, hazelnut, raw, whole, flax)
¼ cup raw walnuts (optional, I didn't have any on hand but I wish I did!)
1 Tablespoon of any raw seeds (optional-chia, hemp, poppy, sunflower etc.)
Yield: 1 (or 2) servings
I made this in a 1 ½ cup mini tureen but you can use a large mug, ramekin or any microwave safe vessel you choose. You will want there to be a bit of room between the crumble and the top of the dish to allow for bubbling.
If berries are frozen, put them in your mug and nuke them for a minute to get the juices flowing. Then, add sweetener (if using) and arrowroot powder and mix well.
In a small bowl, combine all dry ingredients for the topping. Then add the cold butter and cut into the dry ingredients to make a crumble. Add milk and lightly mix. You want chunks!
Add optional walnuts and seeds to the crumble mix.
Press berries down in the mug and plop the crumble topping on top. No need to perfectly spread.
Microwave, uncovered, on high for 2-3 minutes. When the juices start to bubble and the crumble hardens a bit, you are done! Use oven mitts as the container will be HOT, HOT, HOT!!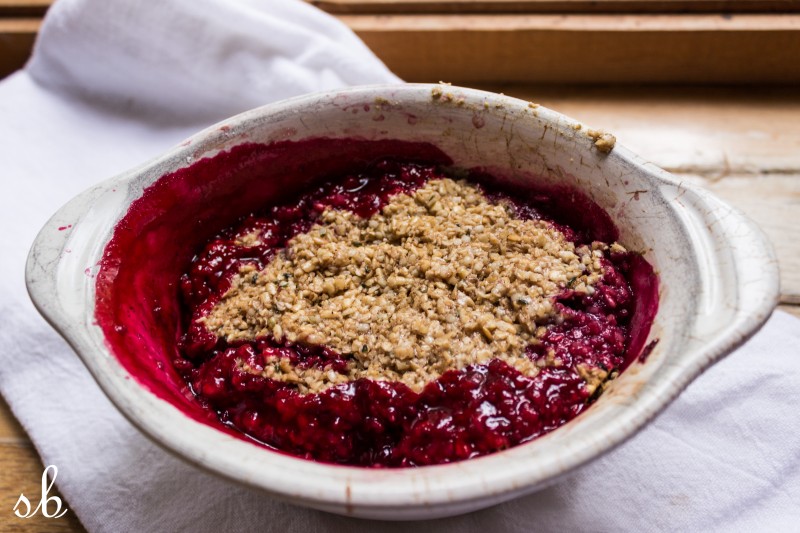 Let sit for 15-30 minutes (this is a MUST; otherwise it will be too hot to enjoy). You can make this à la mode with coconut cream, cashew cream, or a scoop of organic gelato.
Dig in!
Related articles across the web
0