To me, food is nourishing, decadent, creative, satisfying, sweet, sour, and savory. Food is comforting, saucy, and spicy. Simply put, food is a delight.

Today we are entering an exciting era of mindful eating and nutritional awareness. We are starting to notice the consequences of processed foods. Words like "farm-to-table" and "local-vore" are buzzing and everyone seems to be following one of the most recent, trendy diets. While this budding consciousness of where our food comes from is great, it can be overwhelming deciding what to eat. Food can go from being a pleasure to a pain, leaving us either hungry or feeling guilty. It can be utterly exhausting trying to decide on a diet. How can you choose between two conflicting theories when they are both backed with scientific evidence (paleo vs. vegetarian, raw vs. macrobiotic, Zone vs. Atkins vs. South Beach, egads!)? Truth is, there is no one size fits all diet. We must take into consideration our beliefs, culture, environment, the season and what we have available to us. By seeking out quality cuisine, we must figure out what foods taste good and what makes us feel good.
With SoulBeet, I hope to inspire readers to make informed, tasty choices every day. Focus will be on whole, nutrient-rich, plant-based foods, with carnivore-pleasing dishes thrown in. Taking a natural approach allows one to dine well and fuel the soul.
Enjoy.
~Renee
A little back-story…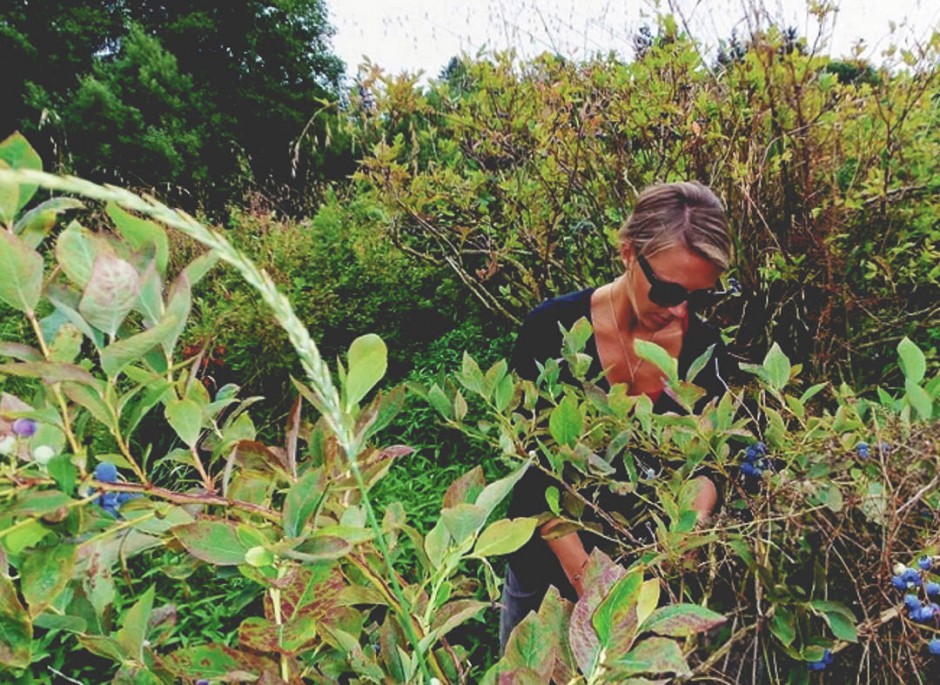 When I was 14, I was diagnosed with severe GERD (Gastroesophageal Reflux Disease). Debilitating heart burn, chest pain and acid erosion were scary things to deal with when I was so young, especially when I did not know what it was. Upon diagnosis, I was prescribed heavy doses of proton-pump inhibitors. These drugs are extremely potent acid production blockers. At the time, long-term side effects of these medications were not really a concern and doctors felt comfortable prescribing high doses of these drugs to me for years. After six to seven years of trying every brand of medication and participating in clinical trials, the disease had taken a turn for the worst.
When I was a sophomore in college, I began suffering from crippling chest and upper back pain caused by the acid reflux. Small tumors were found on the lining of my stomach. Nasty stuff. Cancer biopsies showed the tumors to be non-cancerous (woo!) but were the result of major erosion. It was at this time that my gastroenterologist asked if I was open to an alternative approach by making more consistent dietary alterations. Absolutely. I wanted to drop the medication, which clearly wasn't helping anyway, because it was revealed that long-term use of proton-pump inhibitors can weaken your bones by preventing proper calcium absorption. Osteoporosis, anyone? At her suggestion, I tried some herbal remedies and began to completely change my diet by cutting out meat, most dairy, sugary and greasy foods and consuming alcohol in moderation (a true feat for any college student..). My food choices were not super unhealthy to begin with but I definitely ate a lot of meat and loved ice cream. I enjoyed cooking so I was excited to start experimenting with new foods. By switching my focus to plant-based nutrition, I was slowly able to go off all medications. My heart burn decreased dramatically and I began to feel "normal," again.
While GERD is not curable, making healthy lifestyle and dietary choices can drastically reduce symptoms. I have now been off all medication for six years and have no plans on ever taking it again. I do have the occasional flare up but the disease is no longer affecting my everyday life. Through this whole experience, I have gained an appreciation for nutrition and balanced living.
Born and raised on the outskirts of Boulder, Colorado, I was lucky to be surrounded by natural beauty and a community that valued outdoor recreation. If that was not enough, I have also spent about half of my life on the Oregon coast and a couple years in Monterey and Carmel, California. Living in these wonderful places spoiled me with plentiful organic, local produce year round. After living in Korea for a few years, I landed just outside Annapolis, Maryland and am now embarking on my next adventure to Portland, Oregon.
I received my BA from the University of Colorado, Boulder and have a Masters in Nutrition. I am currently studying with Andrea Nakayama as a student in the Holistic Nutrition Lab Full Body Systems functional nutrition intensive. I am always continuing my education through the research and study of holistic and functional nutrition. Through this blog, I plan to share a little bit of my passion and insight into the joys of dining and living well.
~Renee
Oh, nearly all pictures are my own. Amateur but I'm learning!
featured in
SoulBeet is growing and can be found in Food Rhythms, Food52, Tastespotting, Foodgawker, Alltop, Yummly, and Foodieblogroll.
Renee has written for the Greatist, Way of Gray, Livestrong.com, eHow, ACHS and more.
Connect with her on Pinterest, Instagram, Twitter, Bloglovin', Blog Catalog, Facebook, or send an email.
Disclosure: This site includes some affiliate links, meaning if you click on them and purchase something, I make a small commission. Rest assured that I only include products that I have used myself and that I love. This helps support my endeavors with SoulBeet. Thank you for your support!