Golden Milk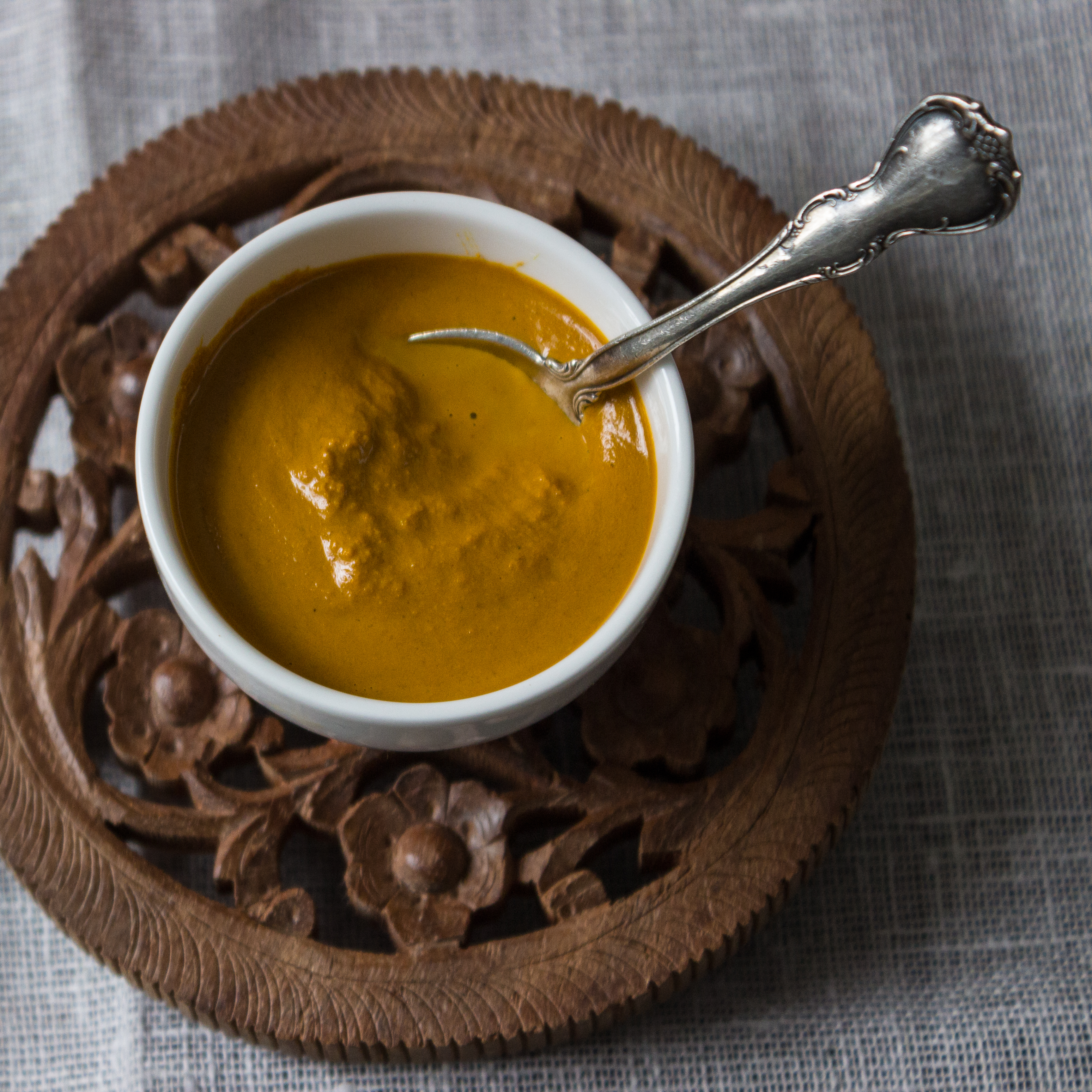 ¼ cup dried turmeric
½ cup distilled water
½ teaspoon black pepper
8 ounces milk of choice (plant or dairy based; I use unsweetened cashew milk)
½ to 1 teaspoon turmeric paste
½ to 1 teaspoon of coconut oil, flaxseed oil, or ghee
Honey to taste
Optional: a hefty pinch of dried ginger and some cinnamon
In a small sauce-pan over medium high heat, bring turmeric powder and water to a simmer.
Stir constantly for about 5 to 7 minutes or until a thick paste begins to form. You may need to turn down your heat a bit as you do not want to burn the turmeric,
Add black pepper and transfer to an air tight, glass container.
In a small sauce pan, add ½ to 1 teaspoon of your turmeric paste to the milk and stir. Add the rest of the ingredients and heat just until fragrant, not boiling.
Enjoy.